What to find in the surrounding area
It is possible to visit the surrounding area and take advantage of it to reach some of the most famous stops in Tuscany: from Siena to Montalcino, a unique and romantic tour not to be missed in the world...

Agriturismo San Lorenzo
Rapolano Terme
Rapolano Terme è un bel borgo nel Cuore della Toscana, con poco più di quattromila anime, situato sul confine tra la Val di Chiana e il Chianti, nel comprensorio turistico tra i più noti della Toscana, quello delle "Crete Senesi". Rapolano Terme è una tappa turistica obbligata per tutti coloro che vogliono respirare l'atmosfera autentica e genuina che ancora oggi le Crete Senesi sanno concedere e magari ritemprare il proprio corpo con le acque delle Terme di San Giovanni e del Complesso Termale dell'Antica Querciolaia.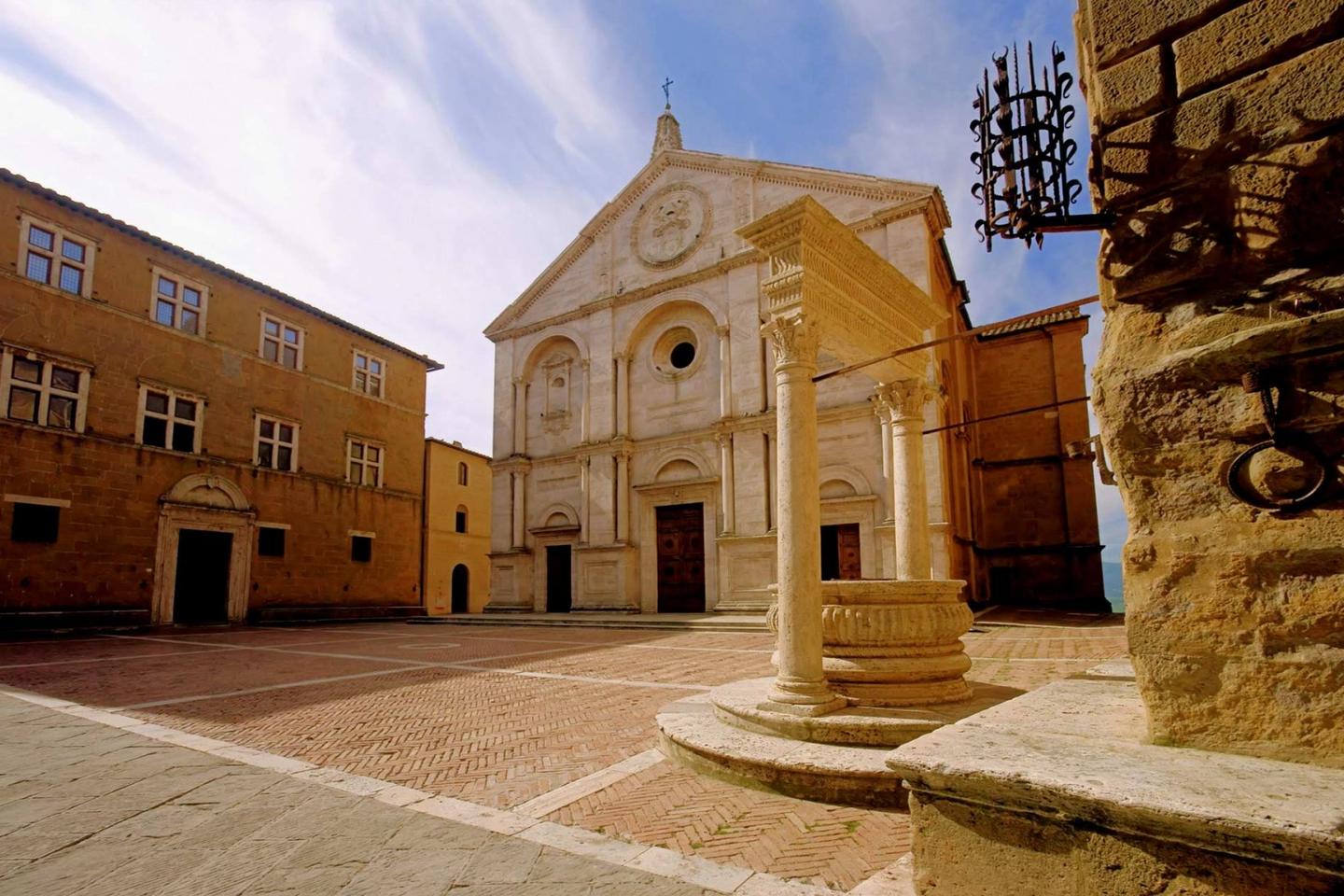 Agriturismo San Lorenzo
Pienza
Dichiarata dall'UNESCO "Luogo di Eredità Mondiale" Pienza è una città Rinascimentale nel cuore della Val d'Orcia. 
E' stata completamente ricostruita nella metà del XV secolo grazie a Papa Pio II, uscendo così dall'idea di città di campagna portando avanzatissime idee Rinascimentali riguardo alla pianificazione urbana. 
Approfitta dell'occasione per farti una bella camminata mattutina tra le strade della città prima di passare al prossimo paese.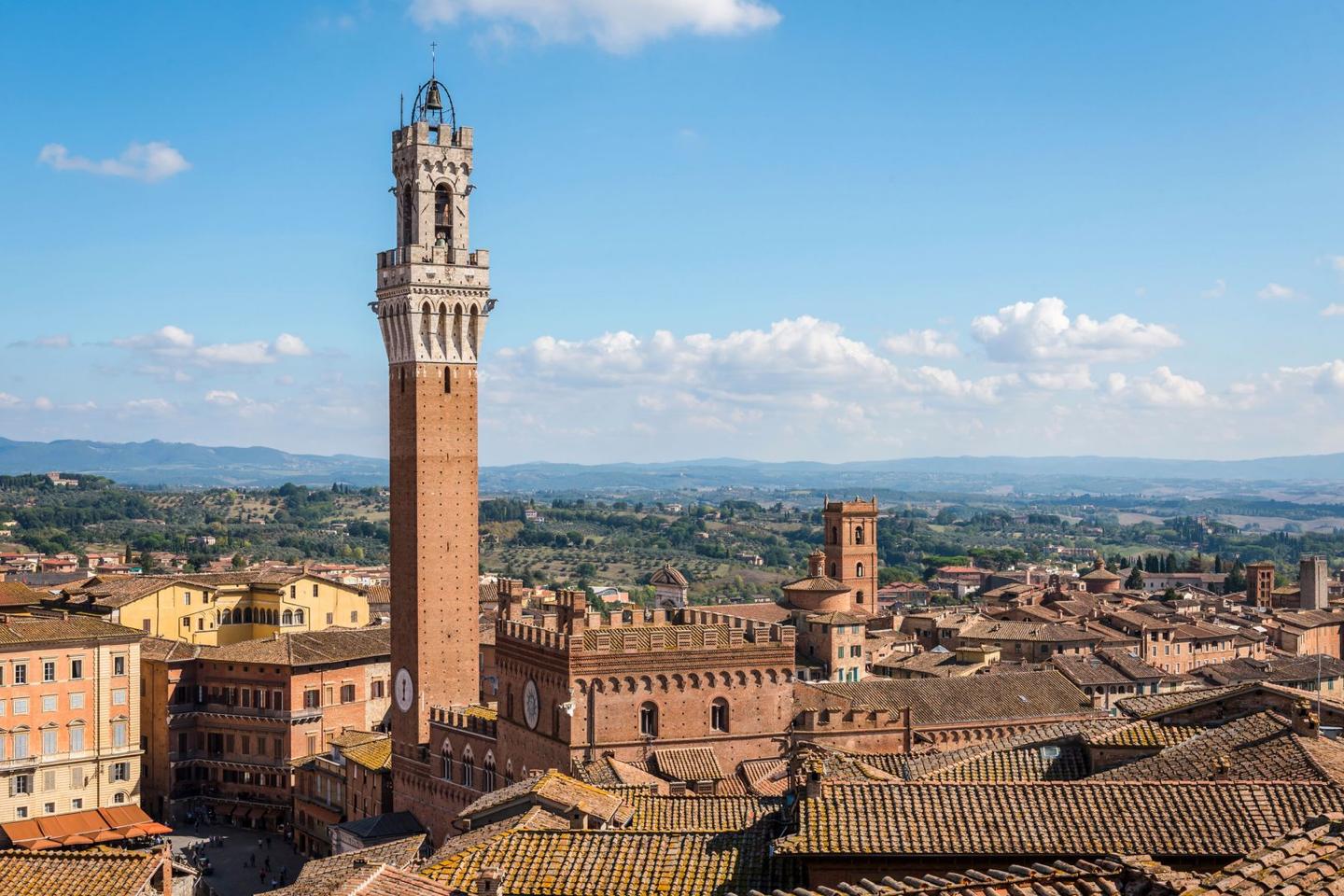 Agriturismo San Lorenzo
Siena
A magnificent city of art with characteristic alleys, districts and towers, craft shops and palaces that make it a must-see destination for Italian and foreign tourists. Moving in the Terre di Siena and immerse yourself in the atmosphere of these places is a magical adventure, a journey through a variety of landscapes, from dense woods to ancient farms, from clayey reliefs to beautiful trajectories.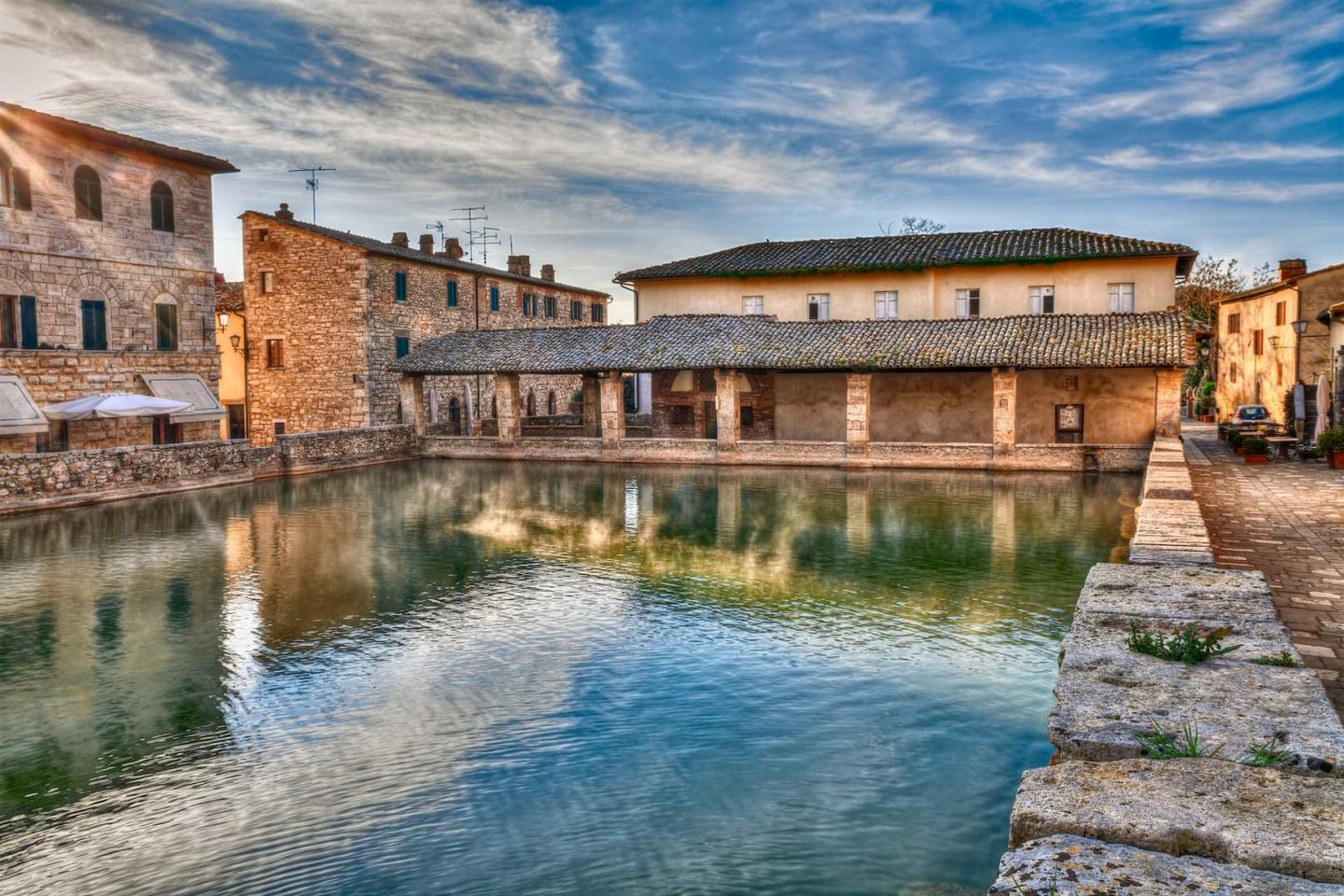 Agriturismo San Lorenzo
Bagno Vignoni
Oltre ad essere un grazioso paese costruito come una terrazza sulla Val d'Orcia, ha la peculiarità di avere un bacino d'acqua termale proprio nel mezzo della piazza principale: è infatti una nota stazione termale, con i suoi canali sotterranei, che portano l'acqua termale in superficie.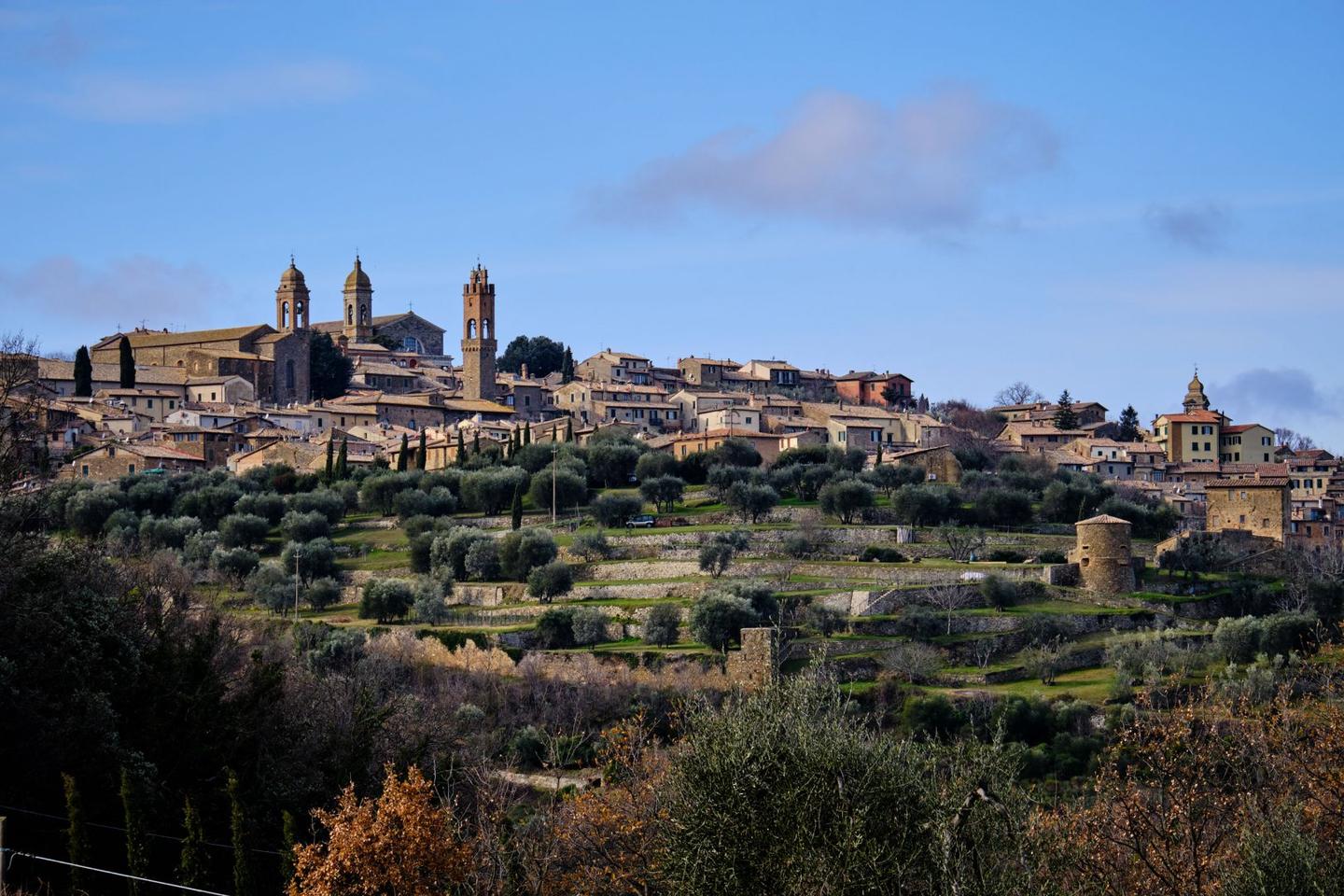 Agriturismo San Lorenzo
Montalcino
South of "Le Crete", this fortified hill town is well known for its red wine, Brunello.
The city walls were built in the 13th century. The fortress was built at the highest point of the town in 1361 together with the tower of St. Martin, the tower of St. John, and the old church which is now the castle chapel.
The castle wine shop offers the possibility to taste and buy local wines.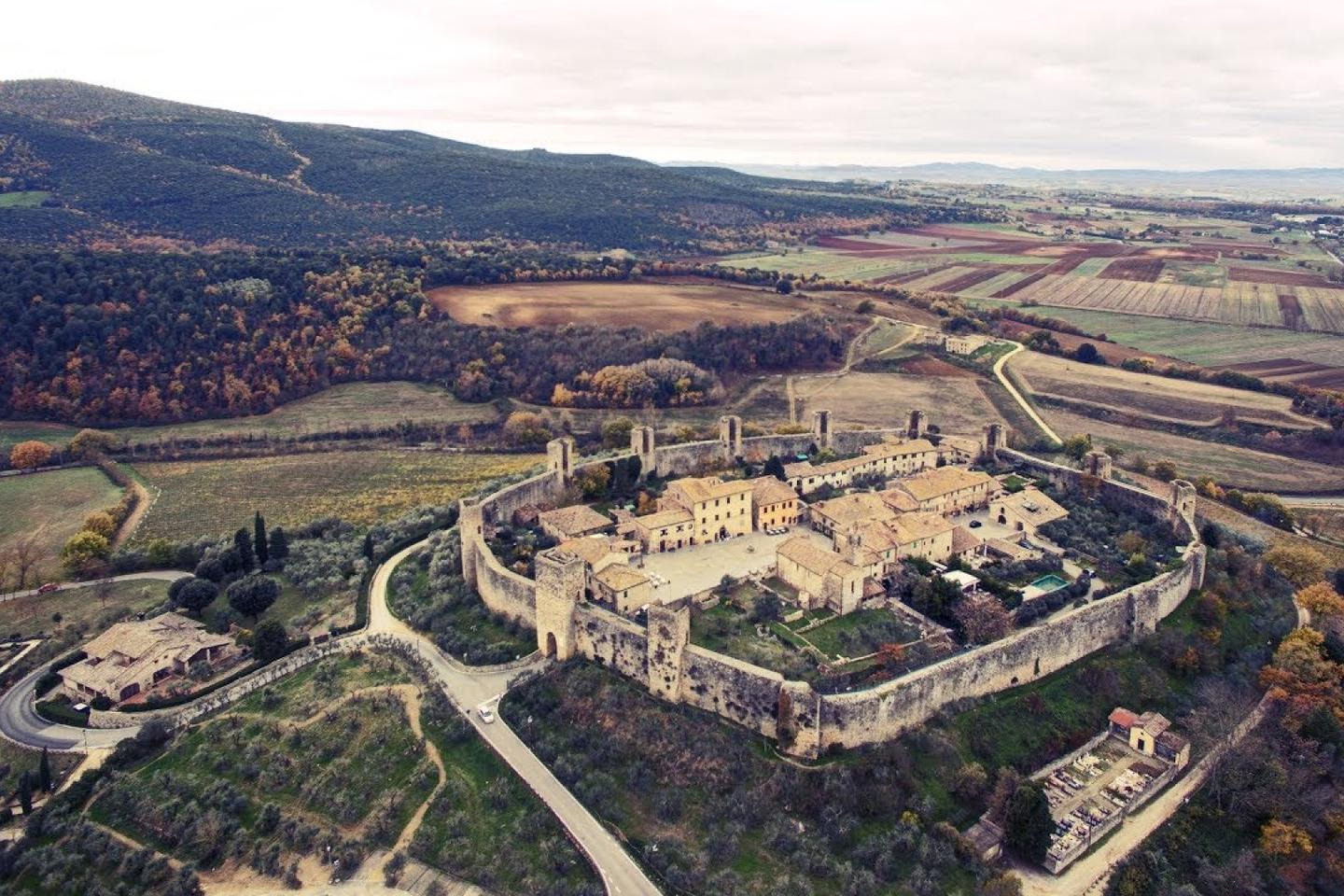 Agriturismo San Lorenzo
Monteriggioni
This magnificent village, just 15 km north of Siena, has XIII century walls, still almost completely intact, that enclose the city. It was an important stronghold of the Sienese defence against the attacks of the city of Florence.




Agriturismo San Lorenzo
Montepulciano
Montepulciano is a medieval town in the province of Siena.
Near Pienza, 70 km from Siena, the town on the hill (605 m above sea level) is famous for its wine (Vino Nobile di Montepulciano) and "pici", a traditional dish.
In the village of Montepulciano you can visit the beautiful Renaissance church San Biagio, by Antonio da Sangallo.
Here you can spend your time walking through the streets with the feeling that you are still in the Medieval period.